Investing in SEO for your service-based business is essential to achieving success in our digital era.
With so much competition, a solid online presence will grow your customer base and attract dozens or hundreds of potential clients.
SEO for service based business
SEO for your service area business is the best investment you can make.
Rank high and acquire new customers quickly.
Let your website work for you.
8 benefits of SEO for service based business
Long-term growth opportunities, as SEO is not a short-term solution, but it is an ongoing effort that will help boost profits over time and provide consistent returns on investment.
Higher ROI, as you don't have to pay for other forms of marketing or advertising if your SEO efforts are successful.
Reduced ad spending and amounts of money invested in paid digital marketing campaigns as SEO for service based business is free.
Established trust with customers, as they will know that you understand their needs and can provide a quality service to quickly and efficiently satisfy them and solve their problems.
Increased visibility for your business and higher ranking in search engine results (SERP).
The better customer experience (UX) by providing relevant and helpful content matching their search intent.
Higher conversion rate as more customers find their way to your website through organic searches.
Saving time and energy as SEO for service based business help customers find your website and get answers, instructions, and business announcements.
What are service-based businesses
Service-based businesses provide services, such as consulting, legal advice, repairs, IT support, and janitorial and repair services, to customers. They rely heavily on the expertise of their employees.
Service-based businesses often use technology to deliver their services to customers remotely or employ a team of professionals who provide services in person, at customers' addresses, or in brick-and-mortar shops.
Examples of service based businesses
Examples of service-based businesses are:
Tax and Accounting Services
Event Planning & Management
Consulting & Coaching Services
Cleaning, Maid, and Home Maintenance Services
Notary and signing services
Real Estate Agent & Property Management
Landscaping, Lawn Care, and Gardening Services
Photography & Videography Services
Carpet Cleaning
Electrical Installation and Repair Services
Plumbing Services
Home Remodeling & Renovation Services
Pest Control & Exterminator Services
Veterinary Services
Pet Grooming and Boarding
Hair or Beauty Salons
SEO for service-based businesses is the most affordable and the best marketing strategy.
What is SEO for service based businesses
Customers' trust and your business visibility are the most important aspect of success.
You know that your business provides an excellent service.
How can new customers find you?
Why should they trust you with their problem and need?
The answer to both questions is the same: your website, properly SEO optimized, is the most powerful and the cheapest tool to attract new potential customers, build trust, and convert them into paying clients.
How will SEO bring new customers?
SEO helps your business be visible in searches and build trust with potential customers.
TRUST:
Statistics show that over 80% of all purchases and hirings start with internet searches.
VISIBILITY:
Also, over 95% of all internet traffic happens on the first page of the search results.
SEO (Search engine optimization) enables your website to appear in relevant search results.
Your website ranking and visibility to potential customers depend on search engine algorithms and their ability to recognize your website's content and its relevance.
SEO does exactly that: it helps browsers understand what is on your website and how unique and useful the content is.
Good SEO will also set your business apart from the competition by demonstrating expertise in the industry.
Not SEO optimizing your service-based business's website for high ranking can lead to dire consequences: potential customers will not find you, leading them to turn to your competitors instead.
Additionally, website visitors will be less trusting of your ability to successfully solve the problem due to the lack of expertise, causing them to look elsewhere.
How to check if your website needs SEO?
There are two ways to check if your website needs SEO for service based business:
Check by yourself
Ask for our free SEO rank check
DIY to check if your service-based business website needs SEO
There are two "must use" and FREE DIY METHODS to check if your website needs SEO for service based business:
Common sense and incognito browsing
Google Analytics and Google Search Console
Ubersuggest free SEO checker
You should use at least two of them to be certain if your website needs SEO.
1. Common sense and incognito browsing to check if your website needs SEO
Here is a step-by-step method to check how your website ranks now:
Make a list of 10-30 keywords you think your potential customers search for when they need your service. If uncertain, check with your customer support, friends, loyal clients, etc.
Open your browser in incognito mode. In Google Chrome, click on the three dots in the upper right corner, and choose "New incognito window" from the drop-down menu.
Type in keywords from your list (one by one) and check on which page your website appears for that keyword.
If your website doesn't rank on the first page for a particular keyword, mark it with a red color as the targeted keyword for SEO.
If your website doesn't rank on the first page for essential keywords (essential from your perspective), SEO optimization is a must and the next smart step.
2. Google Analytics to check if your website needs SEO
Google Analytics provides detailed reports about how users are interacting with your website so you can identify areas where optimizations can be made to improve your website's;
visibility in search engine results pages (SERPs) and
conversion rates (how effective your web pages are in fulfilling the goal of your website).
Google Analytics can help you determine if your service business website needs SEO optimization by tracking important metrics such as:
traffic (number of visits for a period you choose), 
page rankings,
bounce rate (how long visitors stayed on certain pages- how engaging your content is),
conversion rate (percentage of visitors that performed the desired action – subscribe, call, purchase, etc.),
traffic sources (geo-location visitors come from),
devices used for browsing (showing you which design is more important- for desktops or mobiles).
Additionally, Google Analytics allows you to track the performance of any campaigns you may be running to improve SEO optimization further.
If you didn't connect your website with Google Analytics, do it now. It's free, easy, and will objectively show if your website needs SEO. To connect your website with GA, first, you must create (if you don't already have one) a Gmail account.
IMPORTANT:
When connecting your website with GA, create Google Analytics 4 property. The reason is that Universal Google Analytics will stop working as of July 2023. GA4 requires advanced knowledge of Google Tag Manager, and it's not as easy to use as an "old" version, but there are tons of videos on YouTube with easy-to-understand instructions.
If you need assistance with Google Analytics, please drop us an email, and we'll schedule a free consultation.
3. Google Search Console to check if your website needs SEO
Google Search Console can help you determine if your website needs SEO optimization by providing detailed reports about how your website is performing in search engine results pages (SERPs).
The metrics you should focus on are:
which queries are bringing users to your site,
the average click-through rate,
errors on your website,
backlinks,
which pages are most popular among visitors.
This information will allow you to make informed decisions about changes and improvements and to determine if your website needs SEO for service-based businesses.
DIY tips for service area business SEO
You can perform SEO by yourself, but keep in mind that it will be a never-ending process that requires specific tools and expertise. Without acquiring them, you might harm your website more than improve it.
Here is a step-by-step guide that you can use to optimize your website for better search engine rankings:
Research keywords: Identify targeted keywords and phrases related to the content of your website that will help you rank in search engine results pages (SERP).

Create content regularly: Develop content that targets these keywords, such as blog posts, articles, and landing pages. Ensure that the content is well-written, unique, engaging, and SEO.

Update the website structure: include descriptive titles, URLs, meta descriptions, image alt tags, etc., as they all play a role in helping search engines understand what each page is about.

Monitor performance: Track your site's performance with Google Search Console and Google Analytics to identify areas where further SEO is necessary.
7 Common mistakes to avoid if you perform SEO for your service area business
SEO mistakes can drastically reduce the number of visitors to your website, meaning fewer leads and sales opportunities.
Making mistakes with SEO can have serious consequences, sometimes resulting in complete banishment from search results.
As such, it's important to avoid making common SEO mistakes to ensure that your website remains visible and competitive in the digital landscape.
When performing SEO, it's essential to avoid these seven most common and severe mistakes:
Using wrong keywords or using proper keywords in a bad way:

If you target the wrong keywords, you may end up ranking for terms that aren't relevant to your content or audience. This can lead to a high bounce rate and low engagement, hurting your search engine rankings.

Additionally, if you target too competitive keywords, you may struggle to rank for them, and your efforts may not yield results. On the other hand, targeting keywords that are too obscure may result in low traffic and limited visibility.

Keyword stuffing: Keyword stuffing is the practice of overusing keywords in your content to manipulate search engine rankings. This is ineffective and can lead to penalties from search engines. Instead, focus on creating high-quality, informative content that incorporates keywords naturally.

Keyword cannibalization is when multiple pages on your website target the same or similar keywords. This confuses search engines. As a result, both pages will rank lower than they should, or one page may cannibalize the traffic and rankings of the other.

Duplicate content: (big "NO-NO" in SEO) refers to content appearing on multiple pages of your site or other sites. This will hurt your search engine rankings drastically. Make sure all of your content is unique and original.

Cloaking: the practice of showing different content to search engines and users. This is considered a black hat SEO tactic and can result in penalties or even being banned from search engines. Always make sure your content is consistent for both search engines and users.

Buying links: Buying links is a practice of paying for links to your site to manipulate search engine rankings. This is against Google's guidelines and can lead to penalties. Instead, focus on building a natural, high-quality backlink profile through content marketing and outreach.

Ignoring mobile optimization: With more than half of all web traffic coming from mobile devices, ensuring your website is optimized for mobile is essential. This includes responsive design (the website must look beautiful on all screens), increasing page speed, and making navigation smooth and intuitive both on mobiles and desktops.
By avoiding these practices and creating high-quality content and a strong online presence, you can improve your search engine rankings and build a sustainable SEO strategy.
Three absolute "MUSTs" of SEO for service area business
If you decide to perform SEO on your website or if you are supervising someone, three MUSTs are the basis for good ranking and high conversion rates.
Proper keyword research
Creating SEO profile on Google Business and Google Maps (ex. Google my Business)
Regularly adding content
If you neglect any of these three tactics, you have no chance to rank high (or even appear) in local searches!
How to perform keyword research for service area business SEO?
There are paid and free methods to perform keyword research. Paid methods are expensive, and we don't recommend them for website owners. The two best keyword research tools, Semrush and Ahrefs, cost thousands of dollars annually.
We'll show you free ways to perform accurate keyword research for service-based businesses.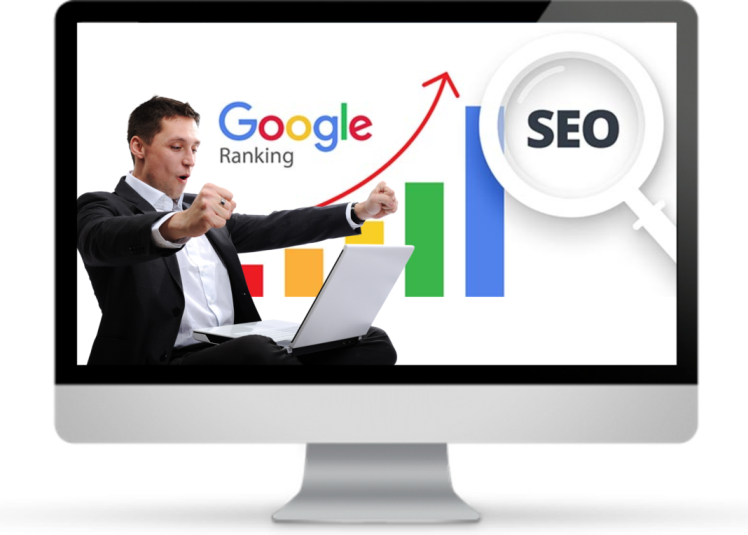 1. How to perform proper keyword research for free?
Think about your customers and clients and try to divide them into 3-5 groups based on age, economic status, geo-location, education, or whichever factors are the most influential in your niche.
Putting yourself into the shoes of each of the groups, think of all possible phrases they might type when searching for the services your company provides.
Open an account on Google Ads. Do not start a real campaign (unless you want to pay to rank higher). Use their keyword research tool to check the search volume of keywords you put on your list.
Assign ONE keyword to one page or post on your website and perform SEO for your service area business.
2. Google Business Profile
To improve ranking, establish trust, and increase brand awareness, it is necessary to connect your website with a profile on Google Maps.
We won't go into details about Google Business Profile now since it is a huge area. To convince you how important the Google Business Profile is, we recommend this:
Go incognito, and type in "dentist," "accountant," "designer," "photographer," "carpet cleaning," "engine specialist," etc.
After confirming your location, which results do you see above the fold?
Probably, first comes ads, and then…listing on Google Maps with several details about the business. Below the fold on the first page, usually, are other business listings, such as Trust Pilot, Yelp, Yellow pages, etc. Maybe, just maybe, there will be one or two websites at the bottom of the first page.
CONCLUSION:
Creating a powerful SEO profile on GBP is an absolute must if you want to appear on the first page in searches as a service-based business.
3. Regularly add SEO content
Regularly adding SEO content can improve your website's search engine rankings, attract more traffic, and provide value to your audience, leading to more conversions and business growth.
When you regularly add new, relevant, engaging, and high-quality content to your website, search engines like Google will crawl and index your site more frequently, leading to improved visibility in search results.
Additionally, creating new content
gives you more opportunities to target keywords,
answer customer questions, thus building trust and getting to know them better,
establish your business as an authority in your industry.
Why hire an SEO expert to optimize your service-based website
As a service-based business owner, you likely don't have the time or resources to become an SEO expert.
Investing in the services of an experienced and knowledgeable SEO expert saves you time and money by taking the guesswork out of website optimization and giving you access to their expertise.
Additionally, having an SEO expert on hand will allow you to focus on what you do best – running a successful business and providing quality services – as your SEO expert works behind the scenes to ensure your company ranks higher than your competitors.
Hiring an expert for service-based businesses SEO is the best and proven way to ensure you are getting maximum results.
Here are four reasons to hire an expert to optimize your website and bring it to the first pages of SERP. An experienced SEO specialist:
will provide tailored strategies to target specific audiences;
optimize your website accordingly; 
having a deep understanding of how search engines work, they can create content that will rank high;
being up-to-date with all the latest trends and algorithm changes and applying that knowledge to your website, the expert will ensure your website will always stay ahead of the competition.
How does paying an SEO expert save money?
SEO is an ongoing, neverending process. In the long run, SEO saves money in three ways:
If you find an excellent SEO specialist who will invest themselves fully in your website, you'll experience magnificent results while focusing on your everyday duties and hobbies. Since you are an expert in your field, you lose money whenever you don't manage your business.
An SEO expert has a much higher chance of bringing your website to the first pages, thus attracting new clients and customers for your business. If you perform SEO, chances to achieve good results are low, often leading to disastrous outcomes (poorly done SEO damages ranking, customers' trust, and conversions).
By hiring a specialist for service-area business SEO, you'll gain a valuable consultant who can think outside the box, has an objective view of your business and your competitors, and can be vigorous enforcement for your planning and spreading to new markets.
Service-based businesses will take their business to the next level with SEO optimization.
Increasing website visibility will increase your company's targeted traffic and give you an edge over competitors.
Investing in SEO for your service-based business will save you time and money in the long run while bringing in new customers and increasing your company's profit!
Start SEO for your service business today – check our affordable packages.