SEO web design for eCommerce
We build successful webshops that increase profit.
The lowest prices and SEO web design for eCommerce.
BEST PRICES, FAST DELIVERY, MODERN DESIGN
From the first contact till the end of the project, in just 7-10 days, you'll get an affordable, user-friendly, easy-to-navigate SEO webshop.
HIGH VALUE, 5-STAR RATED SERVICE
You deserve the best possible service. We'll provide it. Dozens of satisfied clients prove it.
PROVEN ONLINE SALES ADVICE AND GUIDANCE
Online sales and marketing support.
One fully SEO optimized product and instructional DIY video.
YOUR PRODUCTS ON FIRST GOOGLE PAGES
eCommerce website for small business with SEO product descriptions for top rankings in SERP.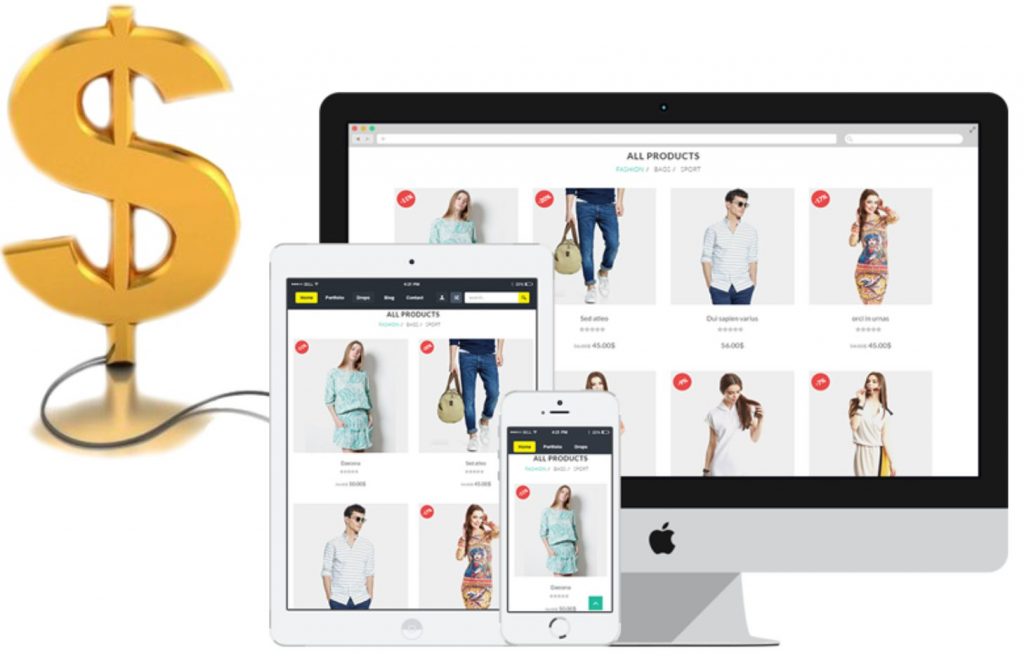 Responsive webshop
Keywords and competitors analysis
Contact forms
Website maintenance
One fully optimized product
5000 words of content for just $0,02 per word
Online or video training for products SEO
Marketing and sales advice
Google Analytics and Google Search Console
Protection from spammers and hackers
Automatic backup
We will:
Analyze your competitors, best practices, and keywords
Create all pages you want
Build eCommerce store
Add search filters and contact forms
Show you how to write content and choose photos for SEO and top Google rank
Give you advice about prices, shipment, and payment options
Consult you along the way.
Based on statistics, 80% of all webshops fail.
There are three reasons for that:
Unresponsive design
Products with a poor description
Complicated navigation and checkout
Our webshops are among 20% successful ones!!
Web design for eCommerce - all expenses you'll have
The good news is that you need 2-3 times less money compared to the expenses one has when launching the physical shop.
To purchase hosting and domain, you'll need up to $200.
We recommend A2 hosting. Their Start Up Package is $80 for three year period.
If you need help choosing a domain name, please, contact us. We can provide a list of cheap domain names for you.
Based on your budget, the final fee for our work will be between $70-$700. If you prepare all content (photos, texts, and product descriptions), the price will be lower. We can provide an instructional DIY video to help you. Or we can have a Zoom meeting and show you how to do it.
If you decide to leave the job of writing content and product descriptions to us, the price will be several hundred dollars, depending on how many products you have.
ADVICE FOR A SUCCESSFUL WEBSHOP
Optimize all products for SEO.
Carefully choose photos. They should be squared, with high contrast, not larger than 300 KB. If you take pictures with your mobile, you should resize them. Use one-color background. Preferably white. Watch this YouTube 8 minutes video "Mobile Photography Tips and Tricks" for more advice.
Be strict and objective about your strengths and weaknesses. Delegate activities in which you do not strive. Put the price on your time. Accounting, website maintenance and content updates, communication with customers, etc., are activities you should leave for professionals.
Follow your competitors regularly (at least once a month).
Subscribe to economic news and educational websites.
Listen carefully to whatever your customers have to say. Be thankful for suggestions and complaints. Without them, you can not grow and improve.