We'll build a beautiful site for small businesses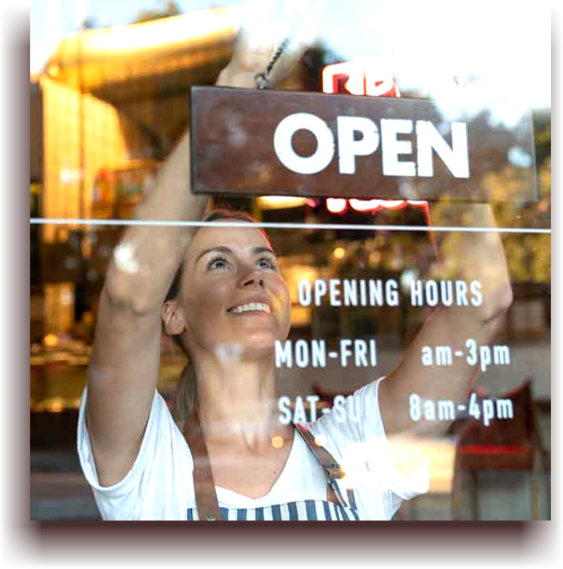 USE THE POWER OF INTERNET
We'll make a modern, unique, optimized site for your small business and help you:
✓ Establish your brand
✓ Rank high in searches
✓ Attract new customers
Affordable prices, quick delivery, and lifetime support.
How will our site for small businesses help?
The site for small businesses we build is responsive, SEO, unique, and user-friendly. After some time, it will rank high in SERP. The benefits for you will be enormous.
How do I get a successful website for my small business?
1). After 1-6 months, our websites appear in organic searches. New visitors will inevitably arrive and, depending on the content, 2-15% will convert into your new, loyal customers.
2). Since you'll pay $50-$200, your new website will quickly increase your profit, proving to be one of your best investments ever.
3). We'll help you build FAQ, Privacy policy, and Terms & Conditions pages. You will save hours of your precious (and insufficient) time by answering questions in advance, having easy-to-understand manuals, and clearly stating what your customer should expect.
4). Do you know that more than 90% of business deals start with internet research about potential partners? Your existing and future business partners expect you to have a website. Other businesses will easily find you and judge you by your website.
Building customers relationship
5.) With your logo and other brand symbols, supported by useful content, visitors will get to know your brand and recognize it in the sea of products and services when deciding to buy.
6.) We'll help you connect your site for small businesses with pages and profiles on different platforms, such as Yelp, Trust Pilot, Google Business Profile, Instagram, Facebook, etc. Getting reviews will be easy.
7). Knowing your customers and honestly presenting your products and services will eliminate complaints.
8.) People like doing business (and buying) from people they trust. We'll show you how to establish trust via blog posts, educational videos, and other content. Posting regularly, answering questions, advising, and explaining through your website will hugely boost your customers' trust.
There are millions of web designers you can hire. We all design and build more or less beautiful sites for small businesses.
The difference is that we provide several highly beneficial services without additional cost.
Additionally, as you grow, you might need:
Content writing
eCommerce
Multivendor functionality
Membership function
Blog
Podcast
Better images
Photoshop services
Additional analysis
Brainstorming sessions
Online consultation
We provide all listed services and more…
You can count on our support while rushing towards the goals you've set up and the wishes you've dreamed about.
Based on your wishes, the price is usually from
$60 – $200.
A three-page website with your content ready to be uploaded is $60.
In our experience, clients usually have only a wage design in their minds. Very few have prepared content for the website. Your new website will reflect your business and, more importantly,  appeal to visitors and convert them into loyal customers.
As our cooperation progresses, your ideas and wishes evolve.
After we finish the first project, you can always contact us for further improvements. We'll charge you per hour of work.
You will decide when and how much you will pay.
Let's start by telling us what you need. We can strategize together. Ultimately, you will get the tailor-made offer based on your budget, time frame, and goals.
You can send us an email with this text (copy and paste it into your email body):
I want a website for my business
You can add some more info, such as:
What are your products/services
Which market do you target
Who are your customers
What are your problems
What do you want to achieve with a website
Nothing is mandatory. We can discuss it in person during our online meeting.
We'll answer in less than 24 hours, depending on the time difference.