Small business website care plans
WordPress website design packages
✓  Custom design on WordPress
✓  100% satisfaction rate
✓  Extra fast delivery
✓  High conversions
✓  Fixed prices
✓  Top rank
✓  SEO
Affordable, highly successful, and top-rated WordPress website design packages starting at $200
WordPress website design packages - Table of content
Benefits of our WordPress website design packages
Starting at $200, with the Premium WordPress website design package at $340, this will be one of the best investments ever. Our WordPress website design packages are among the most affordable.
Let your imagination thrive. Adjust desired design to fit your customers' expectations perfectly. Together, we'll build an exceptional digital ID for your professional goals.
We'll find optimal keywords and help you reach the first page in SERP. With our on-page SEO, in less than nine months, you can be on the first page of Google.
It is not enough to position a website at the top and bring traffic to it. We'll design and build your site to convert visitors to loyal customers.
You'll make one of the best investments by purchasing one of our WordPress website design packages. After several months the ROI will skyrocket.
WordPress web design packages include...
There are three packages, each including a specific number of web pages. Each WordPress web design package includes the following:
Custom-made design
Competitors analysis
Keywords analysis
Advice for top ranking (video or online consultation up to 30 minutes)
Content upload
Plugin installation (for functionalities of your choosing)
Training to add content by yourself
Custom asset design (image improvements and processing in Photoshop)
Affordable website design packages - Prices $200-$340
Plus a discount for the Standard and Premium gig
5 custom-made web pages
Delivery time: 5 days
Number of revisions: 1
✓ Content upload
✓ Responsive design
✓ SEO advice
✓ DIY video or 30-minute consultation
-7% discount
7 custom-made web pages
Delivery time: 7 days
Number of revisions: 2
✓ Content upload
✓ Responsive design
✓ 15 custom asset designs
✓ SEO advice
✓ DIY video or 30-minute consultation
-15% discount
10 custom-made web pages
Delivery time: 10 days
Number of revisions: 3
✓ Content upload
✓ Responsive design
✓ 15 custom asset designs
✓ SEO advice
✓ DIY video or 30-minute consultation
Additional WordPress web design package services
What else can you get with web design packages?
Besides listed Website design services, you can choose one or more extras. 
Additional services and prices:
Additional revision: +$50 (and 2 days extra)
Extra-fast delivery: +$50
Additional asset design: +$5
Google Business Profile (ex Google my Business): +$50
Yelp profile: +$50
Trust Pilot profile for reviews: +$50
Google Analytics and Google Search Console installation: +$50
The best WordPress web design package for you
How to choose the best web design package for your goals?
How to choose the optimal package for your business or portfolio?
We recommend you base your decision on two factors:
The amount of content you plan to present to website visitors
The position you would like to achieve in search results
The more content you have (or plan to acquire) and the higher rank you desire, the more extensive website you need.
Small business website packages
Service-based small businesses
We recommend the Premium WordPress design package for small businesses, especially if you have multiple services.
Based on more than 100 sites analyzed, we know that each small business service should be described on a separate web page. For SEO, it is highly beneficial if each service has a link in the Main navigation menu.
One-person small businesses
For startups and one-person businesses, Basic is the optimal package. As your small business grows, you'll add content, pages, posts. and functionalities. Your new small business website (or portfolio) will have the following pages:
Homepage
About
Contact
Galery
Products/services
Established small businesses (with a history)
If you have multiple products or services and have at least several years of experience in the field, your ideal choice would be the Standard package.
Besides five "must have" pages, you should present testimonials, reviews, awards, achievements, etc.
The growth of any small business largely depends on trust. Do not be modest; show your expertise and brilliant track record. For better ranking, use both texts and images.
Adding videos, an FAQ section, and an online chat will dramatically increase the success of your website.
Also, the more pages your website has, the more keywords will be targeted and ranked.
Tips for choosing the best WordPress design package
Here are some valuable tips to choose an ideal WordPress design package:
If uncertain now, the best option is to start small and add web pages and posts later. We recommend you start with a Basic website design package – price $200, 5 web pages.
Another smaller and cheaper option is A three-page website, starting at $60.
If you want to sell online, we offer three great, affordable eCommerce packages starting at $240.
Lastly, maybe you'll find helpful our internal statistics:
Over 70% of our clients started with a 7-page website (Standard WordPress website package) and added content and functionalities later.
Guarantees for WordPress development packages delivery
If this is the first or second website you supervise, you probably have these three most common doubts:
What guarantees do you have that you will get what you paid for?
How can you be sure that your money is invested safely?
Can you be confident about the deadline?
So, let's address these three concerns.
Delivery: Testimonials and reviews from our clients are the best proof that our delivery will be flawless and fully in line with your expectations and wishes.
Money safety: We don't receive any money when you purchase one of our WordPress development packages. Only when we deliver the promised website and when you revise it and approve it will Fiverr (check their Safety policy) transfer the money to our account. The second (or better to say: from our perspective, the first) layer of guarantees is the power of your review. Freelancers are hired based on reviews. Your 5-star testimonial is more important than the money we'll earn. Finally, we offer a refund.
Deadline: We've never exceeded the deadline. As said, your review and satisfaction are of the utmost importance to us.
Still not convinced?
Please, drop us a message or schedule an online meeting to discuss our WordPress development packages and any concerns you have.
The success of the WordPress websites we create
What is a successful website? In our opinion, it is a website that doesn't cost you too much (money, energy, and time) and works for you. Depending on your goals, success is measured by:
number of sales (for eCommerce websites)
organic visits
conversions
impact and influence on visitors.
All our WordPress website design and development packages include a DIY video or 30-minute consultation.
The goal is to show you not just how to upload or change content, but how to add content that will help you achieve your goal.
What are the most important ranking factors?
Since 2022, Google has put content (originality, value, and structure) as the most crucial ranking factor.
The second factor is SEO – how content is presented to search engine robots.
Then, speed, navigation, and depth come.
Design is not as important as many clients think. At least, it is not crucial for bringing the traffic. The design is somewhat responsible for conversions.
Based on our experience, you'll probably have some ideas about how your website should look. We'll incorporate your wishes into each web design package. Adding our knowledge of SEO, development structure, and smooth functionalities integration, we aim to build a successful website (from your point of view).
Web design packages examples
To better understand the term web design package, please check reviews of our previous clients. There, you'll find screenshots and links to custom-built websites after they chose one of our web design packages.
If those examples are not enough, please get in touch with us. We will provide ideas for your new website and prices for each package.
What is the process after purchasing one of our WordPress design packages?
After you purchase one of our WordPress design packages, there are 8 global phases with 14 stops in total,  (steps 1 and 6 are "yours", the rest is our work):
1) You provide:
access to WordPress or cPanel;
logo, fonts, colors, wireframes, sketches, or links to websites you like
texts and media for upload
2) Content improvement and SEO advice
3) Design and development
4) Plugins installation
5) Delivery
6) Revision
7) Final adjustments
8) Payment
You'll decide how involved you want to be. Most clients prefer to give us directions and return to their daily routines. Some want to be involved in the design and development steps. We'll adjust our work to your wishes.
Our goal is to deliver a website that you'll consider successful.
Website development packages FAQs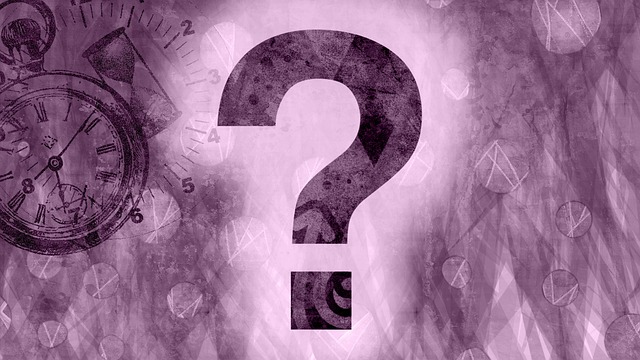 If we skipped something and you need more information, please get in touch with us.
If you are uncertain that our packages cover your wishes and goals, please request a quote.
On the link, you'll find a form with several questions – no typing needed, just check boxes and yes/no answers.
Only four fields are mandatory, the rest is up to you – the more information we have, the more precise the website design package price we'll provide.
Check our WordPress website design packages and start building your brand.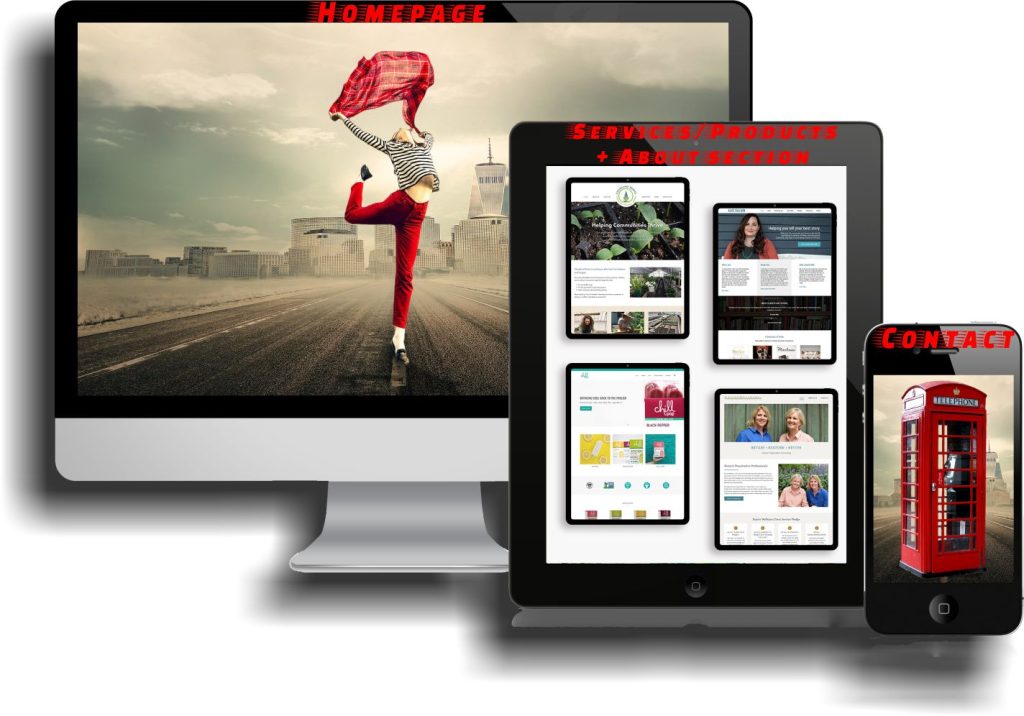 Special offer:
Designing and building small websites for entrepreneurs, visionaries, and persons at the beginning of their professional journey.
Make your best investment this year
Order a 3 page website for your small business or portfolio and start building your brand.
Price: $60-$190
Do you know that over 85% of business deals start with an internet search? Your future clients, customers, partners, and employers will google you before they call, email, or buy from you.
You are invisible if you don't have a beautiful, modern website. You can make the first impression only once.
Don't disappoint.
Start using the power of the internet to achieve your goals.
In our 7-minute read article, you will find out how. Keep reading and discover: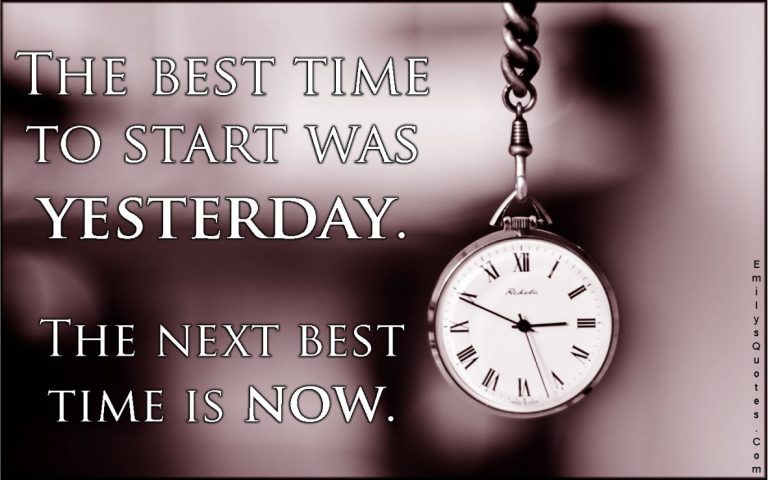 If you have an old, obsolete website or don't have one at all, start with a small, 3 page website and take the first step in building your brand.
Use our Free website ranking check to determine if your website needs improvements or a redesign.
If you want to improve your small website ranking, our article "50 Ways to improve a website" will help immensely.
What is a website page (in plain language)
A website page (in plain language) is all content one finds while scrolling one internet address.
You are on a different web page when you click a link and go to a new address (URL).
The Homepage is one page of the website; Another page is the About us; the third might be the Shop page, etc. When you scroll to the end of this article, you'll reach the end of one web page. If you click on any link in the meantime, you'll land on another web page.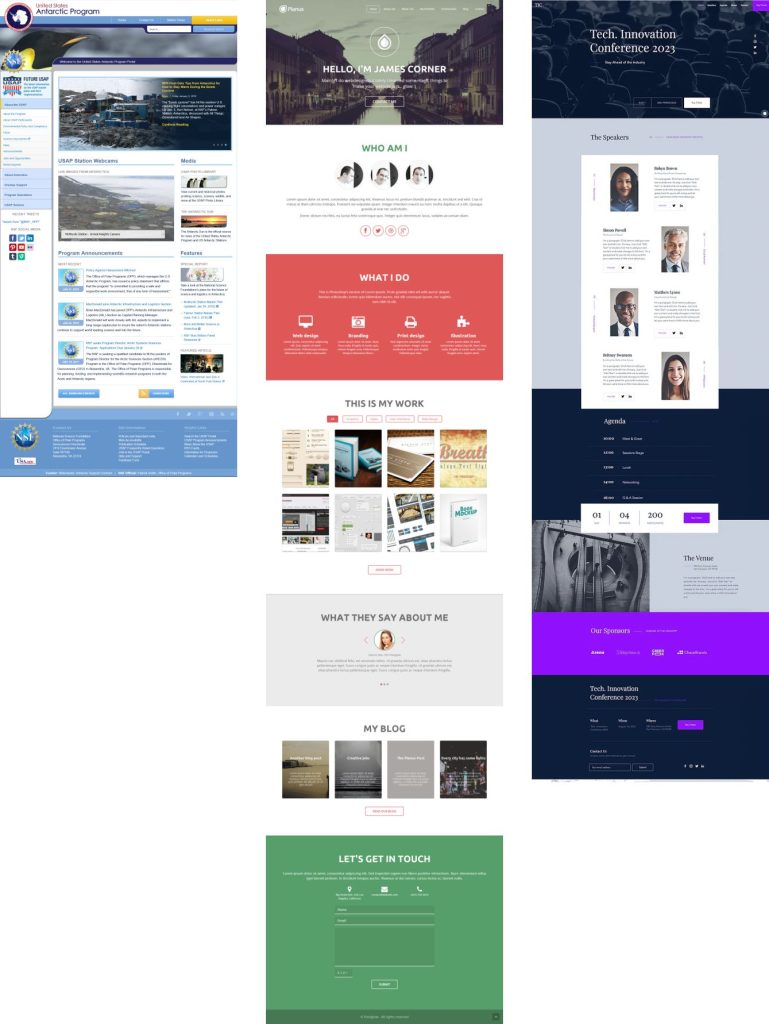 There are long and short web pages, depending on how much content one can see without changing the internet address.
Sometimes a web page has more content – that is a long, or rich, page. One must go through multiple screens to reach the bottom of it.
Short web pages are usually Contact and Landing pages.
A three-page website is a minimal, "basic" site any business should start with. There are websites with tens of thousands of pages. Examples of the largest websites are Google, Amazon, Etsy, YouTube, Facebook.
Small businesses usually have up to 10 pages unless they have a blog or a web shop.
The more unique content a website has, the better its Google ranking and general Domain Authority are.
No matter how big a website we build, we always start with a 3-page sub-project. Depending on the client, usually, we expand to other pages and add more content.
3 page website should provide general information about a company or a person. A new visitor should understand each page's purpose in less than 3 seconds. 
3 types of web pages - What are the three web pages every website should have
Three types of web pages "mandatory" on any website are: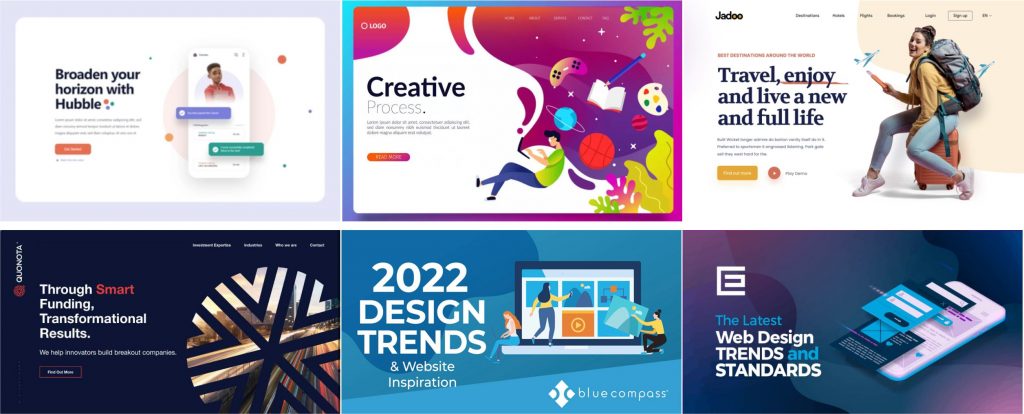 The Homepage is the most visited page on the internet. There are great and bad homepages.
Guidelines for the great Homepage
To have a great Homepage, you should follow these guidelines:
The first screen on any device, called the Hero Section, should send two messages in less than 3 seconds: "What is the purpose of the website" and "What will a visitor gain from staying on it".
Use only one memorable call-to-action (CAT) button. Try not to be boring and use "Read more", "Contact us", or something similar. Be creative and try to provoke action.
Below the Hero section, list all benefits for the visitor. Don't be modest- show them why they should do business with you. Shortly explain how you'll make their life better.
Answer questions in advance. Lower the risk for the visitor. Make them comfortable to take the next step and click the CAT button.
Dissuade all doubts and provide proof of your "greatness". Put reviews and testimonials (3-5 will suffice).
Do not use pop-ups, social media icons, paragraphs about you, or anything else that could distract the visitor from the goal.
Never forget: the goal (and only purpose of the Homepage) is to keep the visitors on the website and entice them to click on the CAT button.
Peculiarities of the About us page on a 3-page website
On a 3-page website, the About page should be persuasive and informative to convince visitors to buy, cooperate, hire, subscribe, etc.
Following the guidelines below, you'll achieve the website's (and yours) goal. Your About page should have 6-7 sections:
Start with the services you provide or products you sell.
List all benefits for website visitors and your competitive advantages.
Explain how you will help, improve, fix, inform, support, etc.
Provide proof for all said (testimonials, reviews).
In the end, tell visitors something about you that might be important- show your expertise and experience.
Don't forget to tell people what to do next – add a powerful CAT button.
Remember! the About page shouldn't be about you. It must provoke the desired action – convince visitors that you are the optimal choice for their wishes and problems.
Focus on visitors, not on yourself.
The Contact page on the 3 page website is not too different than the same page on large sites. The only difference might be the addition of the FAQ section.
Add an FAQ section at the bottom to save time and build trust. Answer common questions in advance.
Guidelines for the great Contact page:
Make the phone and email clickable
Add WhatsApp, Telegram, or other messaging tools
Embed the Google Map (essential!)
Add a contact form, preferably with multiple choices (as easy as possible)
Add FAQ section (don't forget to put the Schema markup for better SEO- the Rank Math free plugin can do that for you)
Don't forget a powerful CAT button. Before it, tell visitors what will happen when they click on it – who will answer, when, and how it will benefit them.
Benefits you'll have with our 3 page sites

A website is a best and cheapest way to start building a brand. Also, having feedback from your customers will further establish you as a trustworthy business.

Your competitors are already on the internet. Join the fight. Your 3 page website is enough for a start. You'll expand later.

High return on investment
How much is the worth of one new customer? Investing $60, $90, or $190 will return in less than a month. Is there a better way to spend money?

By choosing the turn-key option (the Premium Gig), in a week, you'll have a live, unique and beautiful 3 page website without investing more than an hour of your time.

First, we'll SEO optimize your new, 3 page website for local searches. Later, you can reach any market in the world and bring traffic and new customers.
Why you need a 3 page website
Small, several-page websites are a necessity in our digital era. Having an internet ID is a must. It is much better to start small than not have a website.
Properly built, designed, and optimized, besides a beautiful digital ID, your 3 page website can serve you for:
Social media campaigns
Google Ads campaigns
LinkedIn profile
Google business profile
Communication with your customers
Getting reviews
Getting feedback about your products and services
Testing the market for new products and services without investing in an unknown
Email campaigns and
All digital marketing techniques suitable for your business and goal.
How much a 3 page website cost
The price of the 3-page website goes from $60 to $190. We provide three packages:
BASIC – designing and building a 3-page WordPress website with the upload of your content (texts, images, graphics, videos, and other media content). The price is $60.
STANDARD – designing, building, and SEO optimizing a WordPress website with your content and our images. Or we can improve and Photoshop your images. This package includes a free consultation to help you write texts like a pro. The price is $90.
PREMIUM – the turn-key option. You can send us links to website designs you like, your logo, colors and fonts you prefer, and links to your social media profile, where we can find content to write SEO texts for your three web pages. Send us some texts describing your products and services if you feel like it. We'll write content and find images and other media content to build a unique, responsive, memorable website for you. The price is $190.
Our article "Writing for the web" will be beneficial if you choose the Basic or Standard gig.
If you have physical products, use our guidelines from the article "How to write SEO product description."
How to create a 3 page website
If you decide to try and create a 3 page website by yourself, here is a step-by-step manual:
Choose the name for your new website. We recommend NameCheap to research domain names. Their Beast mode will help you find a cheap domain name.
Buy domain and hosting. We recommend A2 hosting, Bluehost, or NameCheap.
Using your hosting Dashboard, enter the WordPress Admin panel.
Delete pages and posts already installed.
Go to Settings/Permalinks and choose "Post name"
Go to Appearance, and delete all themes except one (Twenty Twenty or Twenty Twenty Two).
Install Astra free theme 
Install plugin called Starter Templates — Elementor, WordPress & Beaver Builder Templates (copy bold text and paste into "Add New Plugin")

 

Go to Plugins and install Elementor, WP Fastest Cache, Updraft Plus, and Rank Math SEO – all are free. To find out how to set up plugins, check videos on YouTube.
Start building your website.
Check the 10-minute video "How to Create a Astra Theme WordPress Website with Elementor – Step-by-Step Tutorial for Beginners".
If you are a beginner, one video won't be enough. You can find more educational videos on YouTube. Watch as many as possible since a great website needs web design, content writing, SEO, and digital marketing expertise.
We can help with our consultation and coaching. Drop us a message to schedule our first online educational meeting. Check our prices for consultation, coaching, and support.
If you don't want to learn new skills but plan to spend time doing what you do best (managing business, providing your services, or selling products), purchase one of our gigs on Fiverr and enjoy your new, unique 3 page website in less than a week.