No matter how beautiful a website you have, it is useless if it doesn't have traffic.
Increasing traffic to a website and improving sales can be done for free or with affordable money investments.
Increasing traffic to a website - methods that really work
Four most common mistakes website owners make
Based on our experience, website owners are the leading cause of poor website ranking. Over 80% of them make these four huge mistakes when they hire someone to build a site for them. They:
believe that having a website with 5-10 pages is enough to be noticed by Google in organic searches – it is not;
are confident that being the website owner makes them competent in managing designers, programmers, and content writers they hire;
do not build a website for customers but themselves;
focus on design.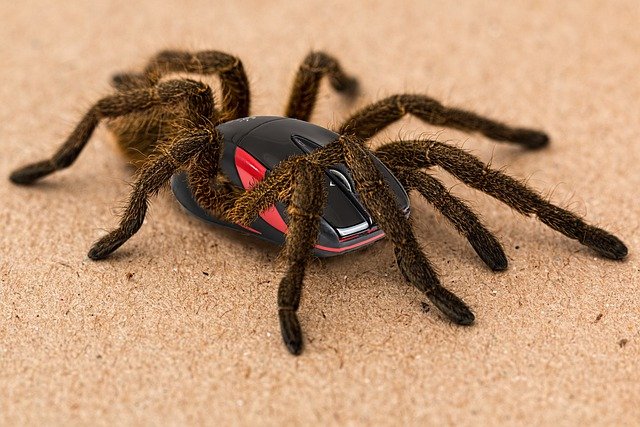 If you want a successful website, focus on your customers. Put your ego to sleep and think about what they need.
Your website should answer these three questions:
What problem do you solve?
Why should people choose you?
How to convince visitors to trust you?
Each website page should be designed, built, and filled with content with those three questions in mind.
Professionals you hire have huge experience and can help you incorporate your taste and wishes into a successful website.
To better understand the process of building websites that work for your goals and have traffic, watch the 28-minute video:
Increasing traffic to a website with on-page SEO
Without on-page SEO, your website will be invisible to Google and other search engines!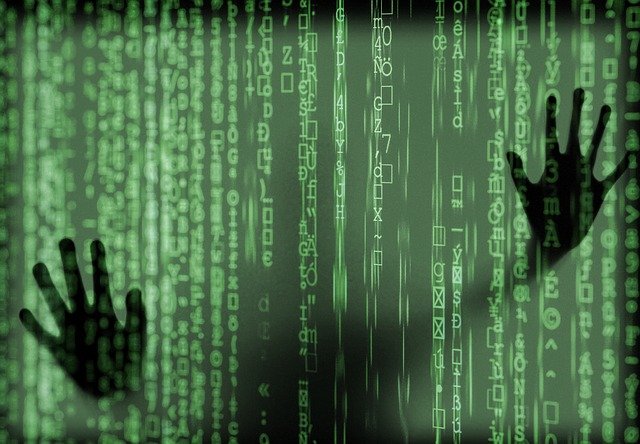 The first prerequisite to increasing website traffic is on-page SEO (sometimes called "on-site SEO"). It's the process of choosing 2-5 keywords and using them in particular places.
On-page SEO's goal is to help search engines (Google, Bing, Yahoo, etc.) "understand" the web page. Without it, search engines will not recognize the content and, therefore, will not offer it to internet users.
On-page SEO steps
Here are on-page SEO steps that must be followed (if you want your website to be noticed by Google):
Find 2-5 keywords for one page. Never use the same keywords on several pages. They will compete against each other in SERP (Search Engine Result Page). If you are unsure how to find great keywords, watch this 16-minute video, "How to do keyword research like a pro".
Decide which keyword is the primary.
Use the exact primary keyword in page title, H1, one H2, URL, meta description, (at least one) image alt title, and 1% of the content.
Use other keywords in H2(s) and H3(s) and 1-2% of the content.
We highly recommend using a professional SEO expert rather than a DIY method. If not done correctly, the website will not have the "right" traffic. You want your potential customers to come to a website. If the site appears in SERP for the wrong keywords, visitors will quickly leave it, and the bouncing rate will skyrocket.
(A bouncing rate higher than 30% will further damage the website's ranking. Google will "think" the site has poor content.)
Homepage and About us page for more website traffic
Did you know that the Homepage and the About us page are the two most visited pages on each website?
IMPORTANT TO KNOW:
If your Homepage doesn't grab visitors' attention in less than 4 seconds, the chances of them leaving are over 90%!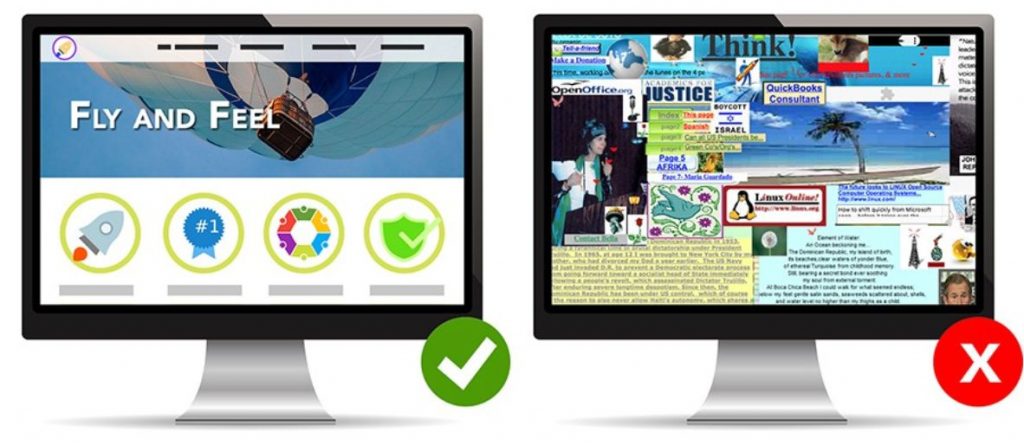 Hero section - first screen of a web page
The first screen of any webpage is called the Hero section. When visitors land on your Homepage, statistics show that in 2-5 seconds, they decide to stay or leave.
Any good Hero section must have:
A powerful image that shows the result of your product or service (happy customers)
A strong message in large fonts nudging visitors towards an action you desire (Check, enjoy, indulge, learn, join, etc.)
A short sentence in regular font size explaining how you can help and why they should choose you
ONLY ONE call-to-action with a clear message (not "learn more" or "call us", but rather "Get free…", "Schedule Appointment", "Explore our shop").
Check this 12-minute video, "Design the Perfect Hero Section (with Examples)".
You can add a social proof (not necessarily) as an icon for a 5-star review or important clients' logos.
The most common mistake we encounter when improving websites is overstaffing the Hero section. Inexperienced clients want to put everything on the first screen, and the result might be something like this: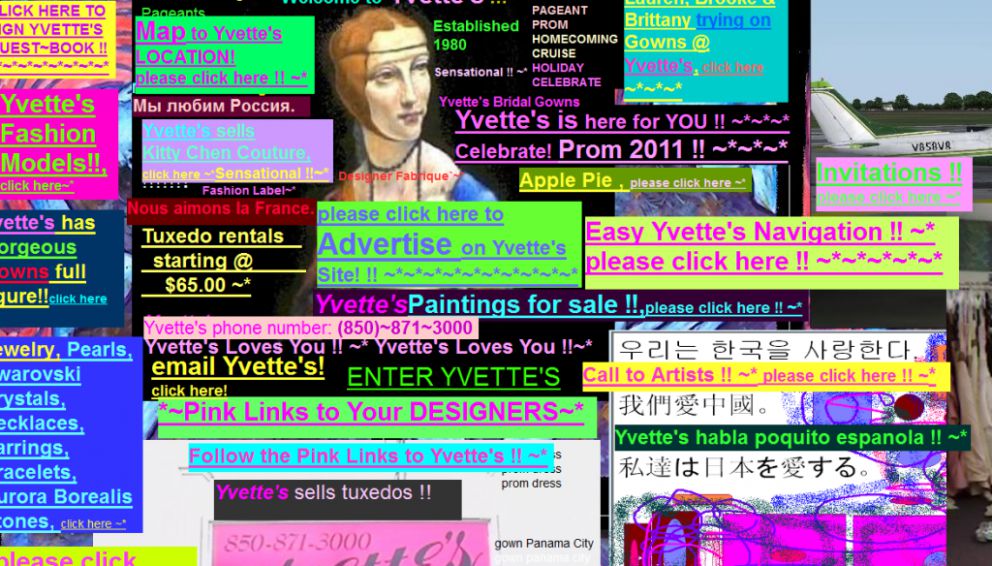 There are two types of hero sections based on design and marketing trends in 2022. and 2023.:
(1) The whole first screen is covered with a background image (sometimes a slideshow or a video) with text in the center of the screen.

(2) On the screen's right (or left half) is an image, and the text is on the other half.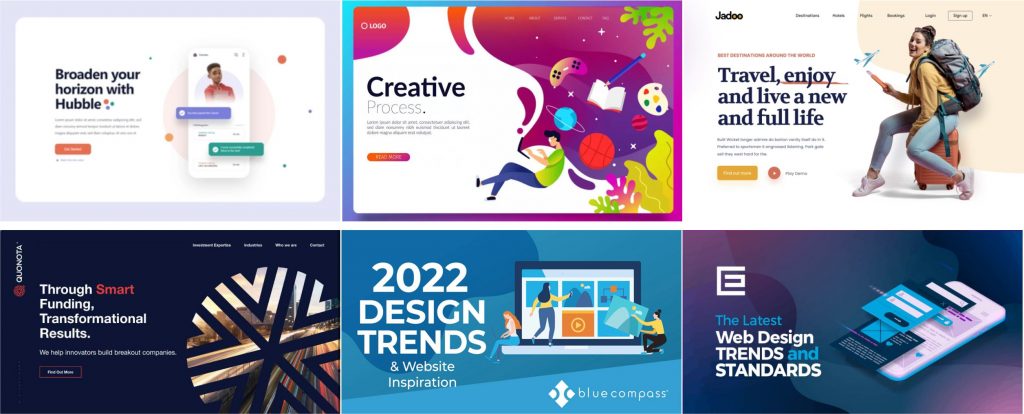 We recommend you choose one of those templates and stick to it on every page and post. Your visitors spend ours online, visiting dozens of websites. They expect to find similar designs, and they are attuned to modern trends. It will be easier for them to understand your message if they encounter an already seen structure.
Popular websites can experiment and get creative, but you shouldn't. Since you are reading this, you are in the process of building your audience and brand. Deviation from the expected can cost you dearly.
No matter your business niche, we recommend you follow the masses and stick to general trends when talking about Hero section design.
REMEMBER: you don't build a website for yourself. Give your visitors what they want. The goal is to entice visitors to stay, explore, gain trust and, finally, order, subscribe, schedule, etc.
Best Homepage content structure to increase website traffic
After the Hero section, your Homepage should have:
3-6 benefits unique to your offer. Avoid mistakes of writing about how great you are – nobody cares about you. Show people what they will gain from you and how it will help them.
Social proof – testimonials and reviews to prove the previous statement
2-3 answers to skeptical questions people usually have, such as: "Why choose you", "How is your offer/price/package so perfect/affordable/unique", "Where is the catch", etc.
The same call-to-action as you have on the Hero section.
Don't add anything else!
The Homepage goal is
to inform people where they are,
whether you can solve their problems, and
why they should stay on your website.
Please, check this eye-opening 11-minute video, "These Homepage Mistakes are Costing You!"
Importance of the About us page for the website's traffic
Instead of writing about the About us page, we've decided to show you this video – in less than 9 minutes.
We guarantee you'll experience the Aha moment.
"The Perfect 'About Us' Page Isn't What You Think" by Wes McDowell – website strategy expert.
In a nutshell – your About us page shouldn't be about you at all. Nobody cares how great you are or when or how your business started.
People only care about themselves. Show them the benefits of doing business with you. Show them that you understand and care.
To support those claims, add some proof of your expertise and knowledge – this is where you should talk about yourself.
In the end, you can put your Mission, Vision, goal, and a little bit about your history. That might add to the overall trust and brand.
To summarize, the About us page should:
start with customers' problems,
continue with solutions,
support claims with expertise and
finish with several passages about a team, history, and mission statement.
Driving traffic to your ecommerce website
There are multiple ways to drive traffic to your eCommerce website. In short, here are some tips to bring traffic to an eCommerce website:
SEO Optimize for search engines: Make sure your website is optimized for search engines by using relevant keywords in your product titles and descriptions.

Use social media: Share your products on social media platforms like Facebook, Instagram, and Twitter to reach a wider audience.

Content marketing: Create engaging blog posts, videos, and other forms of content to attract visitors to your website.

Influencer marketing: Collaborate with influencers in your industry to promote your products to their followers.

Email marketing: Build an email list of subscribers and send them targeted emails promoting your products and special offers.

Offer discounts and promotions: Offer special discounts and promotions to incentivize customers to purchase from your website.

Build a page to track order deliveries: A tracking page improves an eCommerce website's user experience and engagement with customers. You will utilize referral traffic and cross-selling. Moreover, customers will keep returning to the page, to check the status of their order.
Remember, driving traffic to your website is just one part of the equation. You also need to focus on providing a great user experience, optimizing your website for conversions, and building customer trust and loyalty.
Use TrackMage shipment tracking software to bring traffic to your eCommerce website
One 100% guaranteed way to increase traffic to your eCommerce website is with a  TrackMage order tracking app.
Here is how:
TrackMage is a platform that helps eCommerce businesses streamline their shipping and order tracking processes. It improves the overall customer experience, which leads to more sales and higher customer retention rates.
Here are some ways TrackMage can benefit your eCommerce website:
Improved order tracking: By using TrackMage to provide accurate and up-to-date order tracking information to your customers, you can improve their overall experience and build trust with your brand.

Automated shipping email notifications: With TrackMage, you will automate shipping notifications to keep your customers informed about the status of their orders, which will reduce inquiries and time spent on communication.

Customizable tracking pages: TrackMage allows you to customize your tracking pages to match your branding, which reinforces your brand identity and builds credibility with your customers.

 

Improved customer satisfaction: Ultimately, by using TrackMage to streamline your shipping and order tracking processes, you will improve the overall customer experience, which will lead to higher satisfaction rates and more positive reviews and recommendations for your business.
By implementing these improvements, you will create a better online shopping experience that will:
attract new customers,
retain existing ones, and
ultimately drive more traffic to your eCommerce website.
Show your expertise to build trust and links to a website
Invest time and selflessly share your knowledge and experience.
People work with people they trust.
The more content there is on a website, the higher Domain authority it has.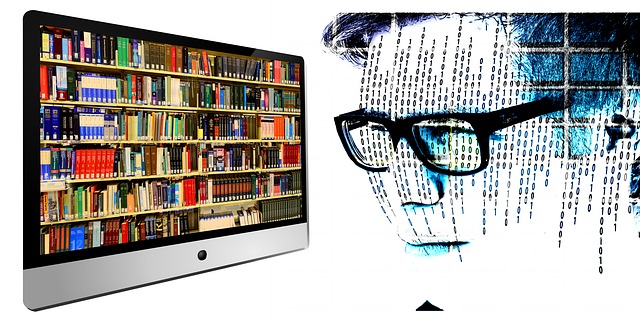 We will repeat the three most important questions your website should answer:
What problem do you solve?
Why should people choose you?
How to convince visitors to trust you?
Increasing traffic to a website is tightly connected with the amount of content. Original and useful content is Google's number one ranking factor (published in June 2022.).
On the other hand, to successfully answer the second and third questions, visitors should see that you can solve their problems, satisfy their needs, and, above all, that you are trustworthy.
Don't be afraid to share and show your expertise.
If you run an eCommerce business, pour your knowledge into great product descriptions.
If you own a service business, add pages about each service you provide. Add images and videos. Show your step-by-step process. Use before/after photos – they speak more than a hundred words.
If you don't have time to write texts, shoot photos, and record videos, hire professionals. You can find cheap freelancers on Upwork or Fiverr.
Invest your time or a couple of hundreds of dollars (euros). In less than a year, your website will start earning money.
Post regularly – at least once a month. Statistics show the best results are when new content is added weekly.
If you aren't an avid writer or don't want to spend money paying content writers, try adding images, videos, and short stories.
If you neglect your website for longer than a year, the rank will decrease, and traffic to a website will slow down.
Add an FAQ page to bring traffic to your website
Make a list of common questions your customers often ask. If you have a call center or sales department, they will be the best source. Answer questions in advance. You'll get three huge benefits without investing too much money or time.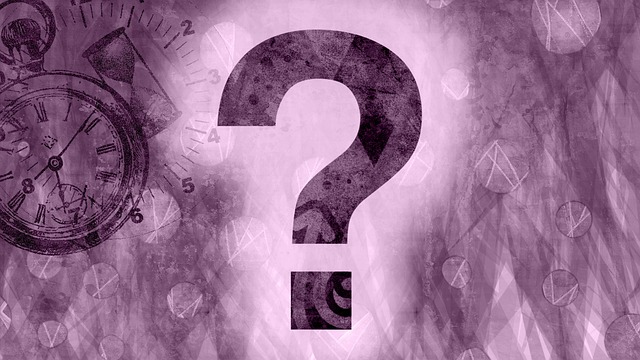 On the FAQ page, you can use numerous keywords, thus improving Google ranking.
You'll save time repeating the same speech time and time again.
By pointing visitors to the FAQ page, you'll keep them on the website longer, engage them and build trust by showing them that you care.
Improve Google rank by posting on social media
Almost 5 billion people are on social media platforms.
Your potential customers are there.
Don't miss the opportunity to attract them to your website.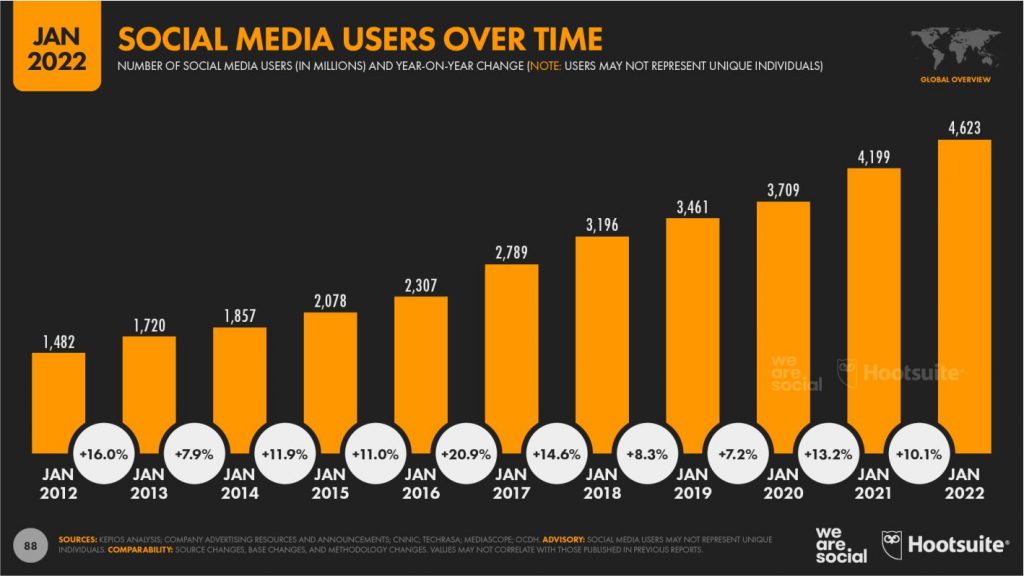 You can improve Google rank by posting on social media. Here are the steps you should follow:
Whenever you publish a new blog post on your website, write a great excerpt, no longer than 200 words and tell people why they should read your post and how it will help them.
Put an excerpt as the post's text on a chosen social media platform.
Add a link to your website and publish a post.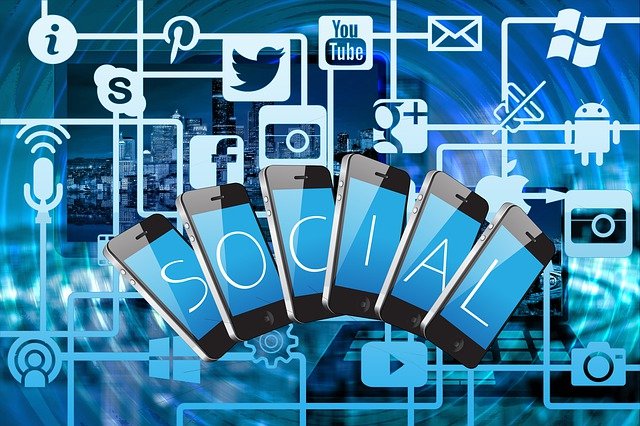 Improve page ranking with good excerpts and regular posting
If your excerpt is good and you posted on a platform where your customers are, they will come to read a post. Google will "notice" increased traffic, improving page ranking.
Before sharing on social media, find out where your best customers are. Do your customers belong to Generation Z, Millennials, Generation X, or Baby Boomers?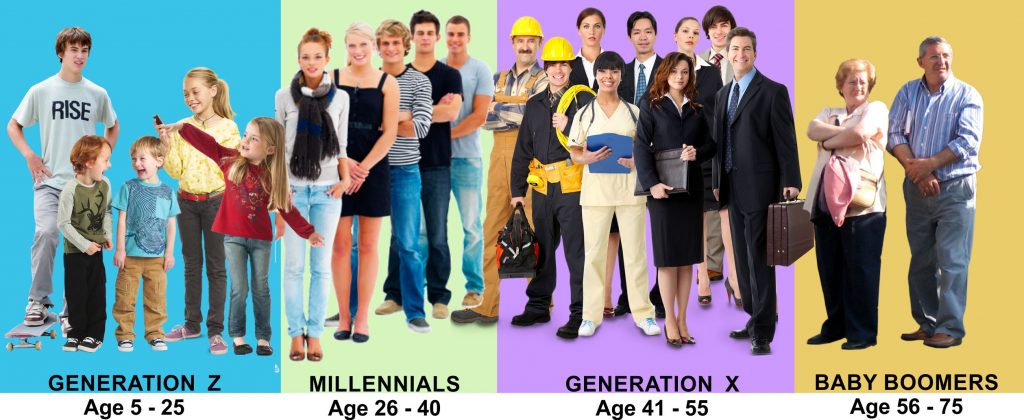 Once you describe your perfect customer / buyer personas, you can easily determine which social media platforms they use the most.
Don't target all platforms; choose 1-3 and be consistent – post regularly (once a month or once a week).
Here are links to two informative sites that will help you decide which social media platforms to target:
If you don't have time to post regularly, you can hire someone to do it for you. For $50 on Fiverr you can find freelancers to publish 5-15 posts.
How can YouTube channel improve Google search rankings
YouTube is the second largest and most used search engine
(after Google )
Over 2.6 billion people visit YouTube at least once a month
It is also a social platform – the second most popular worldwide
(after Facebook)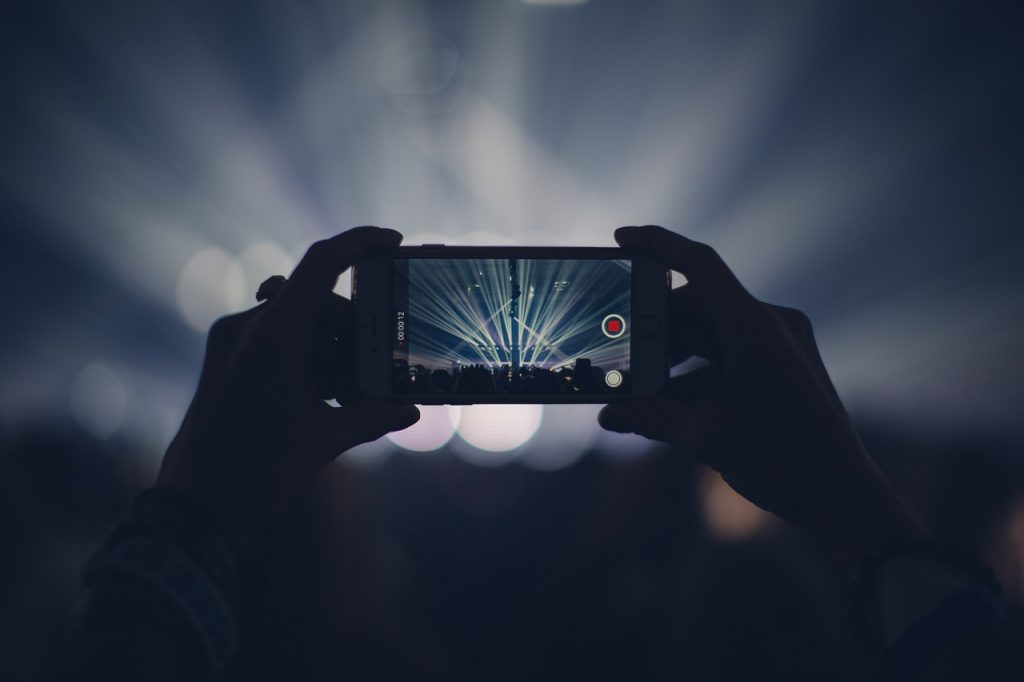 YouTube channel is a great way to show your expertise and build trust. Whether you sell products, subscriptions, memberships, or you are a service business, start by using your mobile phone. Record a video of your work, explaining what you do and how to share your experience, and show your work's result.
For a start, you don't even have to edit the video; just upload it on YouTube. If you want a more professional video, you can edit it with a free tool DaVinci Resolve 18. You can download a free desktop app for video editing on their website.
Here is a link: https://www.blackmagicdesign.com/products/davinciresolve.
If you are uncertain about starting a YouTube video, watch this 6-minute video, "How to create a YouTube channel for beginners (step-by-step)".
Don't forget to link to your website, where people can find more useful information on the video topic. That is how you'll bring more traffic to a website using YouTube's several billion large audience.
The goal is not to make money from YouTube. That might come later. Increasing traffic to a website and building trust with a minimal time investment is what you aim for.
Put your website on free business listings - the cheapest way to drive traffic to a website
Invest some time and put your business on free websites for businesses.
There are several benefits for you:
Attracting new visitors to your website
Getting reviews which you can put on the Homepage
Spreading the word locally
Building your brand
Although those websites support local businesses more than eCommerce or international firms, they will direct more visitors to your website.
Here are some links to the most important websites, and in the article below, you can find many more useful websites to help you bring more traffic to a website:
You can find excellent videos and articles on making a good profile on each of the mentioned sites. Spend some time, and learn how to do it – it will certainly be a good time investment.
In the article "48 Free Websites to List Your Business" you'll find more useful listing websites where you should register your business. Each can bring traffic to your website.
Google Business Profile (ex Google my Business) -
A must-have free tool for website traffic
Whenever someone searches in Google for a specific business or service, at the top of the SERP are businesses listed on Google Business Profile and Google Maps.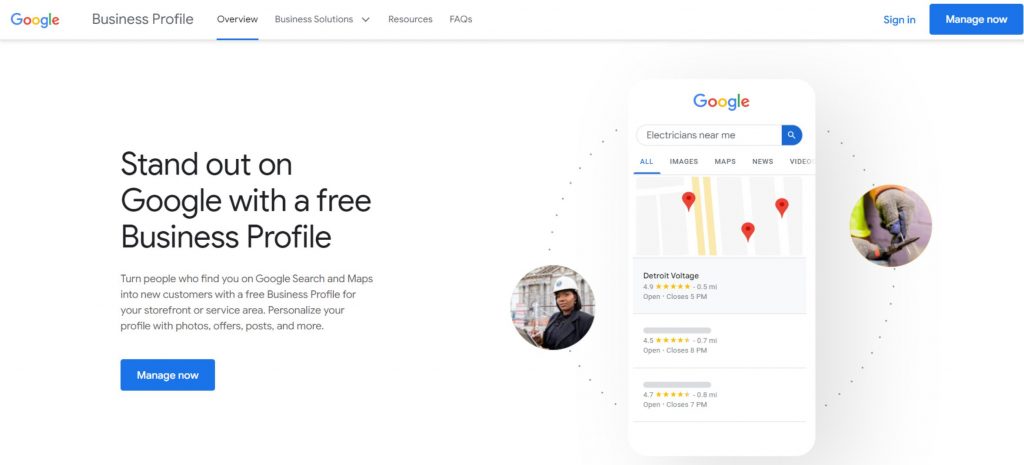 We recommend to all our clients to make Google Business Profile.
In over 95% of Google search results, when someone looks for a specific business niche or service (mechanics, plumbers, hairdressers, web designers, realtors, lawyers, etc.), businesses listed on GBP appear on the first page. And not just on the first page, but on the top of it.
Google shows 3-5 firms, and it is up to you to be among them. GBP has its algorithm, and there are SEO tactics to get to the top of listings on Google Maps and Google Business Profile SERP.
IMPORTANT!
Don't make a mistake as many do and believe that adding your business to GBP is enough. Everybody is there nowadays.
First, learn how to properly set up your profile. In the 12-minute video "Google my Business Listing Set Up step-by-step tutorial," you'll find all the necessary steps.
Secondly, perform SEO of your profile. Check these two videos:  12-minute "Google Business Profile SEO" and 11-minute "I Ranked a Google my Business Profile No 1 in less than 96 hours". Tactics explained in videos really work – we've tried them for several clients. Their profiles didn't reach the top in a week, but they did in a month or two.
Increase website traffic free
When we say "free," it means you won't have to pay money, "only" invest your time. Below are some proven free methods that will significantly increase traffic to a website.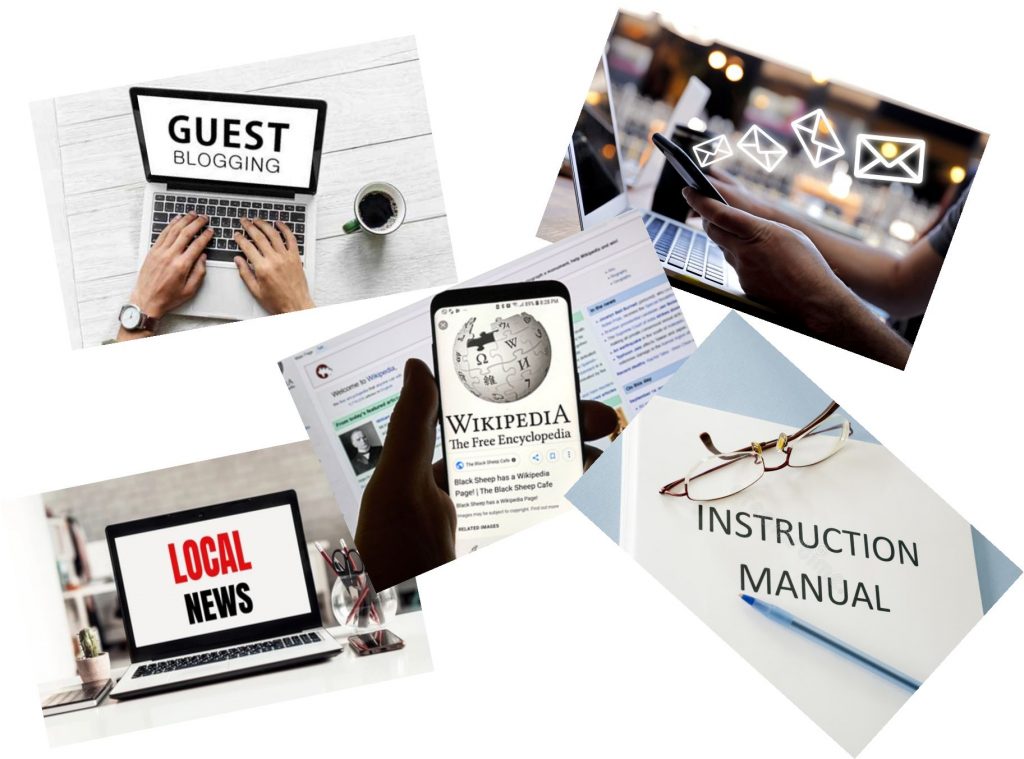 Email campaigns
A bit outdated marketing approach, especially if you are a new business. If you decide to engage in it, hire someone to guide you or spend several days learning how to conduct effective email campaigns.
Guest blogging
It can be helpful in link building, but it is time-consuming. We suggest posting on your website if you have time and know-how for writing.
News from your niche
Post weekly and put relevant news on the new web page. Choose new keywords for each page. Try to reach over 1000 words, several images, 1-3 videos, and several links. Add your expert comments for each piece of news to make it original and build trust.
How-to manuals
Put your knowledge and expertise into manuals. If you sell products, you can write about their maintenance, redesign (works for apparel and accessories), best practices (cosmetics), etc. If you are running a service business, the topics are endless. Show your experience and pour it into DIY instructional posts or videos.
Writing on Wikipedia
Although it's tough to find a topic that hasn't already been explained on Wikipedia, try to publish an article if you manage to find one. Include a link to your website, and you'll gain backing worth a gold. On the web page "Creating a new Wikipedia article – A Guide to Writing and Editing on Wikipedia," you'll find a detailed explanation of how to publish. This is not just a sit-write-publish task. There are strict rules to follow and even more strict Wiki-editors to approve. If uncertain, you can write on Wikipedia, hire someone on Upwork or Fiverr.
Find a magazine in your niche and publish an article there. You'll have to invest time and energy to connect with a journalist. If your article is good for the magazine, they'll publish it. You'll gain a free advertisement and a high-value backlink to a website.
Affordable and highly profitable methods to further increase traffic
Based on statistics, there are highly profitable, proven methods you can apply to your website to bring visitors and entice them to spend some time on it. You'll have to invest money (from several hundred to thousands of dollars), but it will pay back in abundance:
Quizzes – hire someone to make quiz(zes) for you and put it (them) on the website – people adore quizzes and will come and spend some time on your website.
Tests – you can invest several hundred dollars for a tailor-made test and embed it on your site – it works – visitors like tests. Remember that the test should be related to your products or services.
Games – you can hire programmers to build a game that you can add to a website. This can be risky and expensive, but website traffic will skyrocket if it works. For this method, you'll need several thousand dollars.
Forums – to add a forum, you'll have to pay a couple of hundreds of dollars and promote it on social media. After some time, the forum will start attracting visitors who will add content, and increase the website's domain authority.
Will Google Ads bring traffic to a website
If you know how to make a good Google Ads campaign, your website will certainly experience a huge boost in traffic.
But, if the campaign is not done properly, you'll waste a lot of money for nothing.
When you should invest money in Google Ads:
If your business is in a highly competitive niche
If you want to bring visitors to a website quickly
When you have a promotion of a new product or service
If you have a brand new website
IMPORTANT: Don't start the campaign before you spend several hours learning how to make it.
When you build a campaign, Google will ask you to set a daily and monthly budget. Also, you can limit the cost of the click.
But it might happen that it will cost you more. Google reserves the right to adjust your budget, especially if you have selected the "maximum performance" option.
For a Google Ads campaign, carefully choose the type of keywords you'll use. The choice depends on the landing page's purpose to which the Google ad will point. Here are several tips for a successful Google Ads campaign:
If the landing page should collect personal data, attract subscribers and members, or generate leads, you can use all three types (informational, navigational, and transactional).

If the landing page sells a product or service, use transactional keywords.

Exclude keywords you don't want to rank for.
Specify the location, time of day, and your target buyer personas.
Monitor the campaign daily.
Our gift - free website traffic checker and SEO audit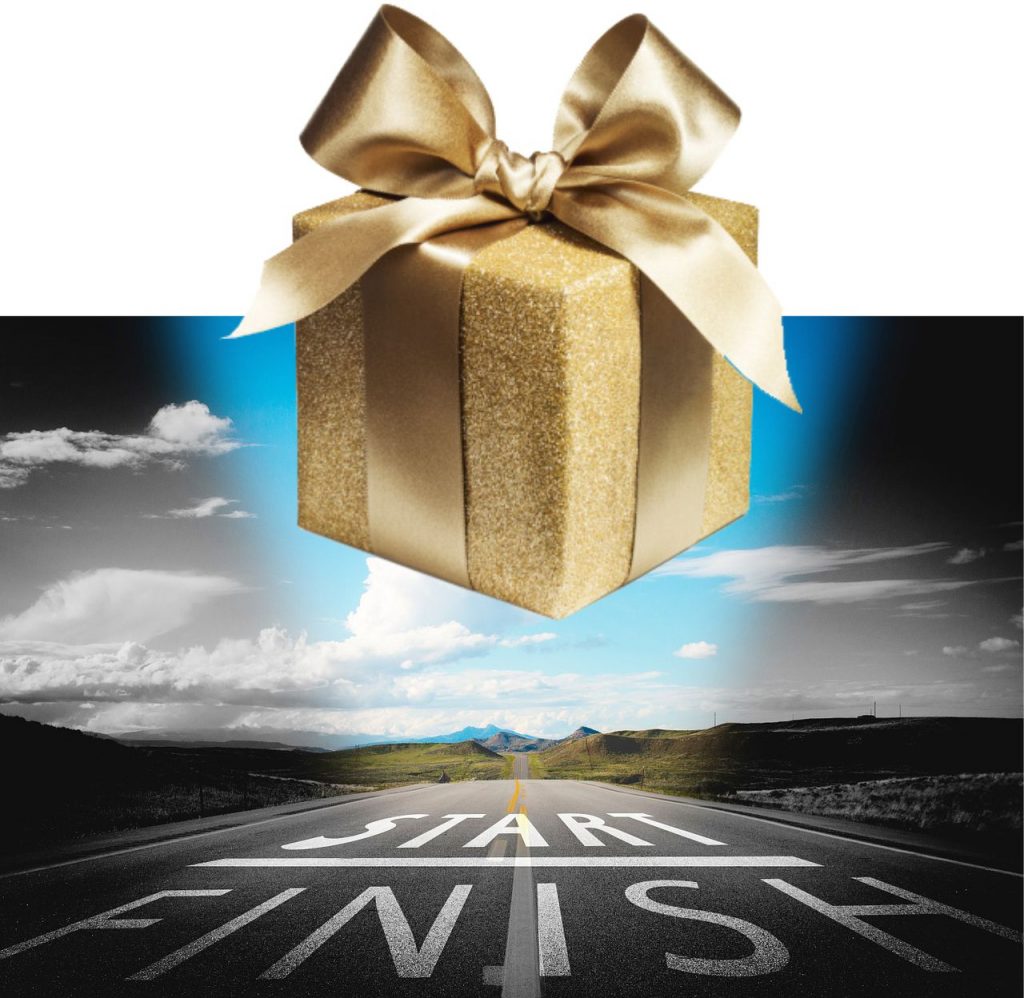 FINAL TIP for increasing traffic to a website: don't try to use everything at once!
Start with on-page SEO – it is a must. Make Google Business Profile. Then, choose one or two methods and try them for at least three months, preferably half a year.
If unsatisfied with the results, you have three options:
Hire digital marketing professionals (an expensive option)
Hire a freelancer to continue your projects (less expensive)
Choose another method for increasing traffic to a website (free – except for the time you invest)
Here is our gift for your patience and willingness to learn – a FREE WEBSITE RANKING CHECK with a tailor-made recommendation on how to improve your ranking on Google: